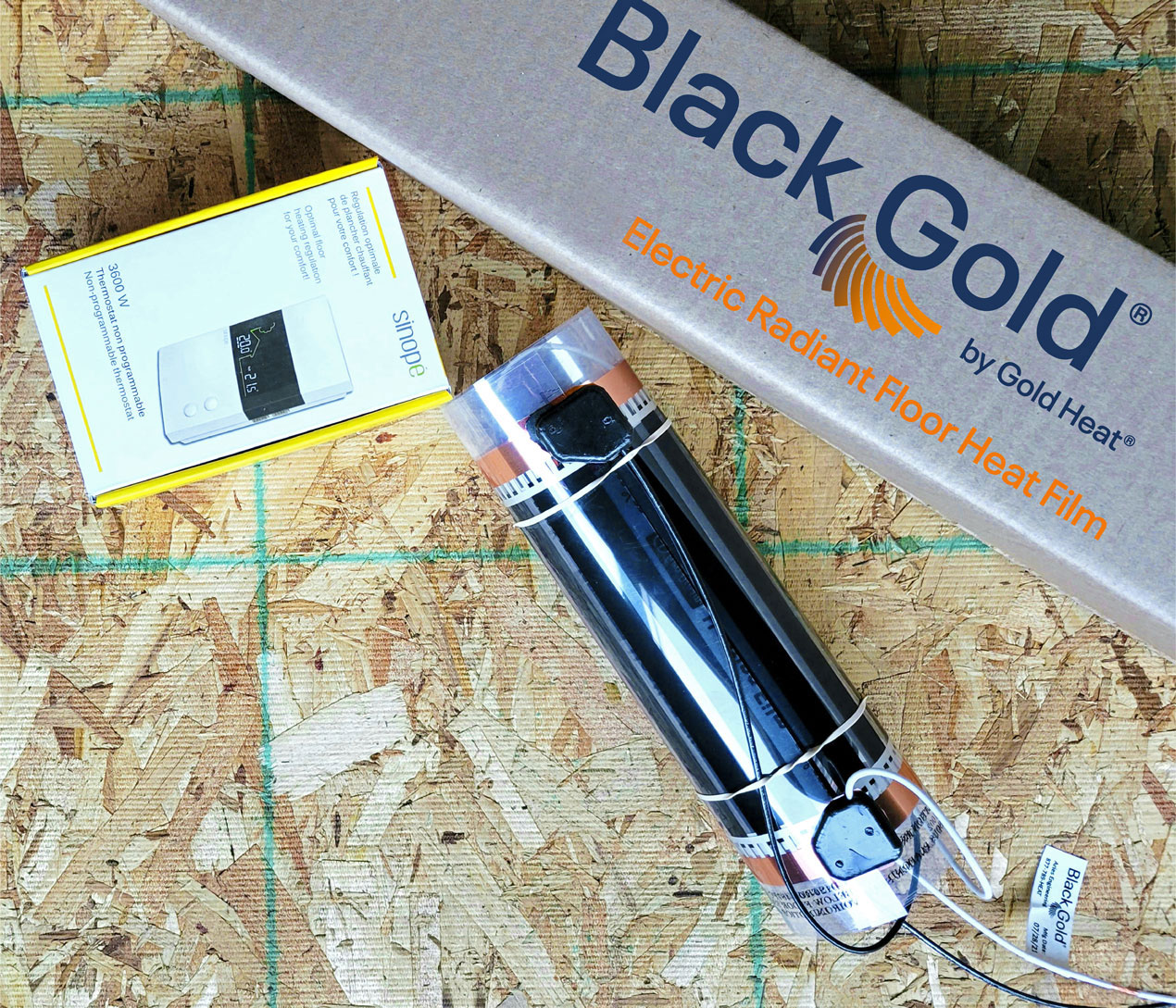 This guide will help you install your new Black Gold radiant floor heat film system safely and efficiently. If you have any questions before, during, or after installation, please call us between 6:00 am and 3:30 pm PST.
Technical Support: (877) 789-4328
What You Are Installing
*Black Gold radiant floor heat film
*Temperature sensor (packaged with wall-mounted thermostat)
For product specifications and design information, please consult the complete Black Gold installation manual.
Black Gold film must be installed on a circuit protected with a Ground Fault Circuit Interrupter (GFCI). Verify that your thermostat, control panel, or circuit breaker includes GFCI protection prior to installation.
Black Gold radiant floor heat film should never overlap one another or be placed under walls, islands or cabinetry.
Tools Required for Installation
Multimeter

Marker

Chisel or router

Tape or hot melt glue gun

Spray adhesive or flooring adhesive
Layout the Black Gold Film
Per your layout sketch, lay the Black Gold floor heat film.
IMPORTANT: Do not overlap or trim Black Gold film.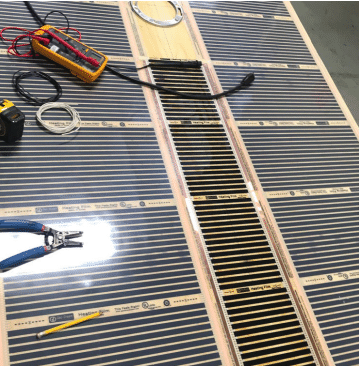 Figure 1.
Verify the Electric Resistance
Use a multimeter on the ohms (Ω) setting to test the resistance of the Black Gold radiant heat film.
Make sure white-to-black resistance is within 10% (+/-) of the standard resistance indicated on the Black Gold product label, located near the end of the cold lead.
If this condition is not true, stop installation and contact the Gold Heat technical support team at (877) 789-4328.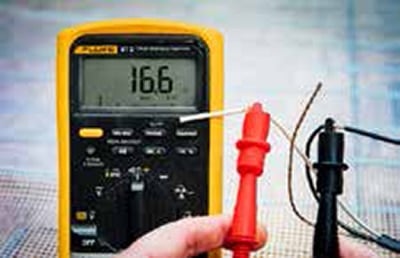 Figure 2. Verify that resistance matches the value on the product label.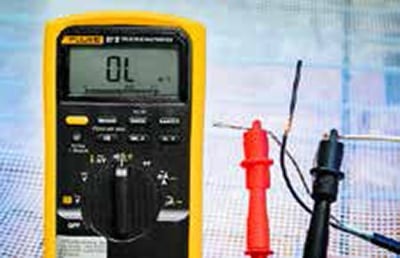 Figure 3. Confirm no continuity to ground wire.
Anchor the Temperature Sensor
If you are using a central control unit and have questions about connecting a temperature sensor, contact Gold Heat's technical support team at: (877) 789-4328.
Locate the temperature sensor (packaged with wall-mounted thermostat)
Secure the temperature sensor to thesubfloor with hot glue or tape then run the sensor wire to edge of the work area.
Return the Black Gold mat to its final position.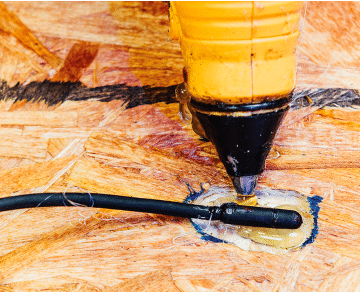 Figure 4. Secure the temperature sensor to subfloor
Sweep floor. Remove any bumps or protrusions that may cause damage to the Black Gold floor heating film or flooring materials.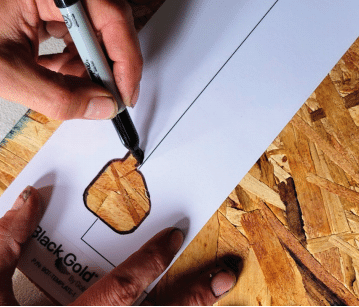 Figure 5. Mark the pockets for routing.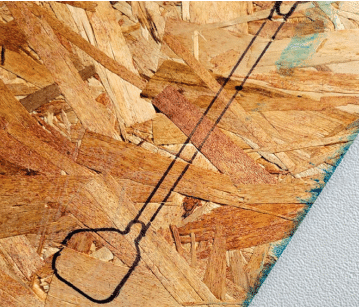 Figure 6. Outline for routing.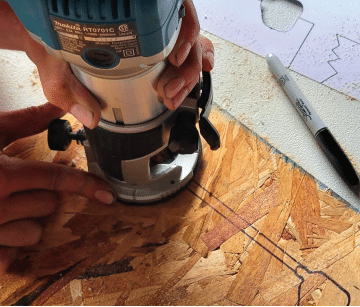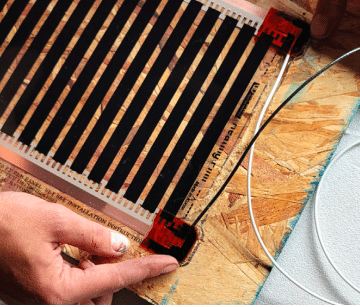 Figure 8. Test fit of the routed pockets and wide runs in subfloor material.
Use spray or flooring adhesive to attach one panel at a time.
Work from the cold lead end to the other.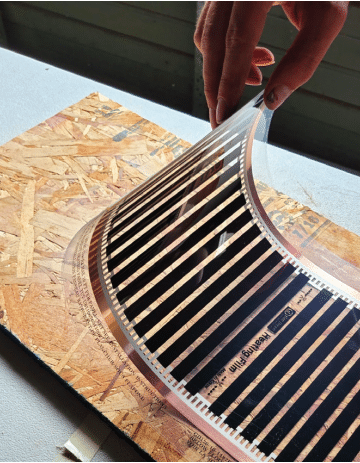 Figure 9. Adhering panel.
Secure the cold leads in routed wire runs using hot glue or tape.
For floating floors, install a vapor barrier and then install flooring per manufacturers instructions.
Secure cold lead wiring.
For glue down floors, simply install the flooring over the Black Gold heat film.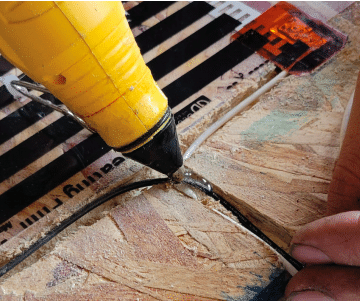 Figure 10. Secure the cold lead(s).
Affix the enclosed "Radiant Heat" adhesive label to the electrical distribution panel and the "Caution" and "Warning" adhesive labels in the room with the heated floor.
Install the wall-mounted thermostat per the manufacturer's instructions.
If multiple heat mats are being controlled by one thermostat (maximum current of 15 amps), they should be wired in parallel. Connect all white wires together and all black wires together.
Operating Notes
Black Gold is a supplemental heating and comfort feature. Most users find optimal comfort with a floor temperature setting between 78-85F and a forced-air furnace setting around 65F.
Refer to the flooring manufacturers documentation for maximum set point and suitability for use over radiant floor heat.
DO NOT place rubber backed rugs, dog beds, blankets, or pillows on heated floor areas. Fabric throw rugs are recommended.
WARNINGS
THE INSTALLATION OF THIS HEATING PRODUCT SHALL BE IN ACCORDANCE WITH THE MANUFACTURERS INSTRUCTIONS AND THE REGULATIONS OF THE AUTHORITY HAVING JURISDICTION. FAILURE TO COMPLY WILL VOID THE WARRANTY AND MAY CREATE A HAZARD FOR FIRE OR ELECTRICAL SHOCK.
THIS EQUIPMENT SHALL BE INSTALLED ONLY BY QUALIFIED PERSONNEL WHO ARE FAMILIAR WITH THE CONSTRUCTION AND OPERATION OF THE APPARATUS AND THE RISKS INVOLVED.
THE RADIANT HEATING MAT(S) MUST BE INSTALLED IN ACCORDANCE WITH ARTICLE 424, PART J OF THE NATIONAL ELECTRIC CODE ANSI/NFPA 70.
WARNING: RISK OF ELECTRIC SHOCK AND FIRE. DAMAGE TO SUPPLY CONDUCTOR INSULATION MAY OCCUR IF CONDUCTORS ARE ROUTED LESS THAN 2 (51MM) FROM THIS HEATING PRODUCT.
THIS PRODUCT IS SOLD AND WARRANTED ONLY FOR PERMANENT INSTALLATION UNDER INTERIOR FLOORING.