Need Help?
Our team is standing by to assist you with your trouble-free design, ordering and installation process.
Design and Installation Support – 6am to 3:30pm PST
(503) 848-6190 – design@goldheat.com
Sales and Order Assistance – 7am to 3:30pm PST
(503) 848-6190 – sales@goldheat.com
If a Gold Heat customized radiant heat floor heat mat is damaged during installation, and the location of the fault is not known, a Gold Heat design engineer can help you locate the fault.
Did someone use a razor knife to clean out the grout line?
Perhaps a badly aimed staple damaged a wire?
Do you think you may have cut a wire?
Break a wire during installation? No problem!
Time-Domain Reflectometer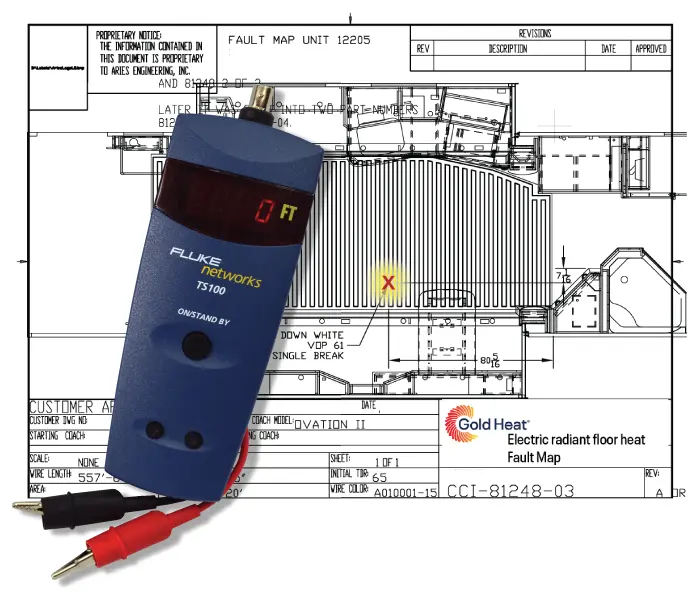 Contact the Gold Heat Engineering team at (503) 848-6190 or design@goldheat.com to reserve a TDR unit.

Follow the instructions on the

Fault Finding Form

and record your results.

Contact the Gold Heat Engineering team to discuss your results.
A Gold Heat Engineering team member will prepare an "X marks the Spot" fault map for you.
When you need to know your fault- Right Now!
The SunSpot™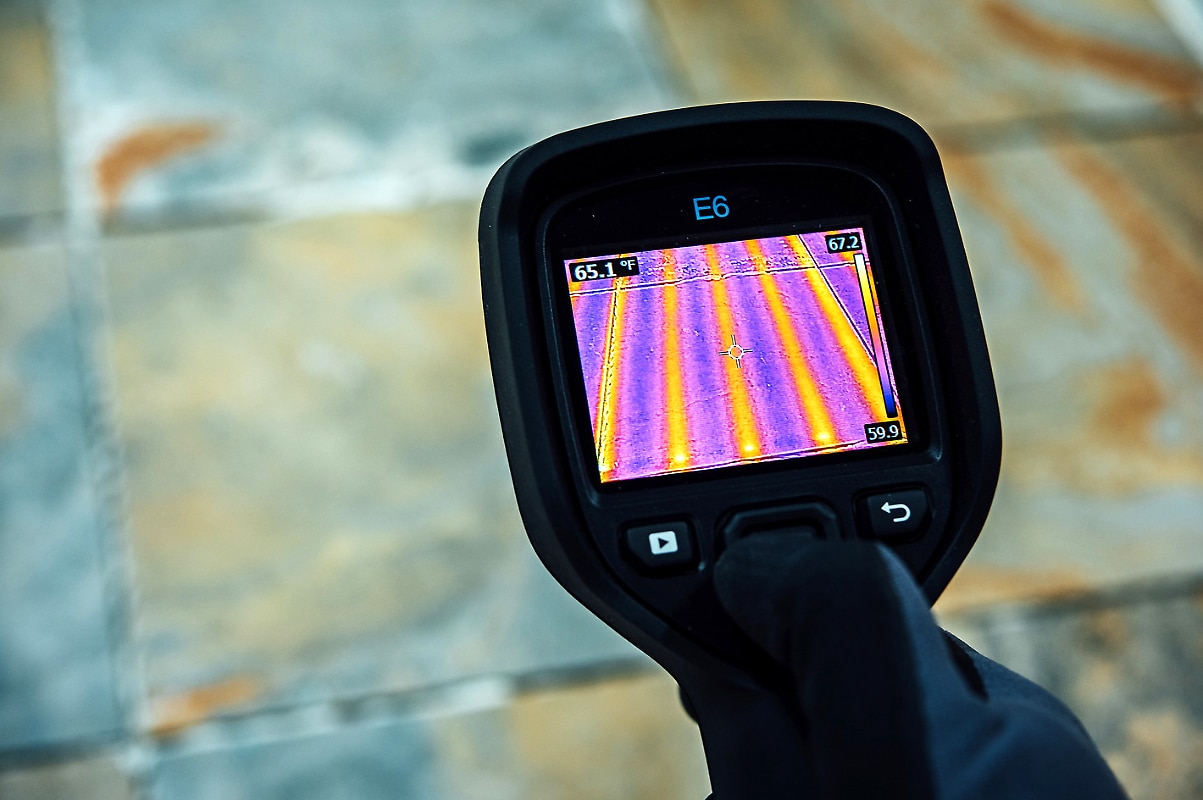 Available for rental or lease to qualified electrical installers
Reveals the precise location Gold Heat's unique SunSpot tester tells you the exact spot of the wire break.
How it works The SunSpot sends a brief, high voltage pulse down the wire to create a warm spot at the damaged location.
See the spot With an infrared camera (provided with the SunSpot unit).
SunSpot training Operator training is required when using the SunSpot tool. Ask Us!