Electric floor heat for
low-profile flooring materials
Black Gold® radiant floor heat film is optimal for: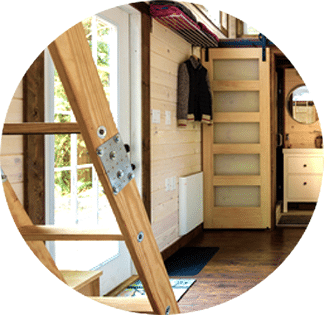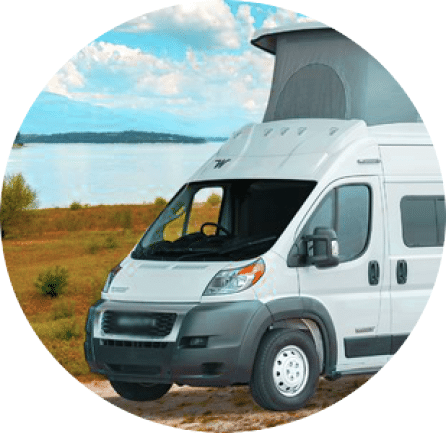 Motorcoach Recreational Vehicles THOW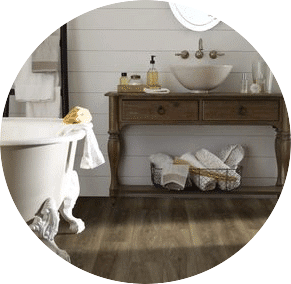 Bathrooms
under luxury vinyl
FEATURES & SPECIFICATIONS
Black Gold® Electric Radiant Floor Heat Film
Combine the beauty and durability of luxury vinyl, linoleum, and other thin flooring materials with the comfort of an electric floor to bring a touch of luxury into any room of the home. Black Gold by Gold Heat® is a preterminated radiant floor heating film that is available in 10″ and 20″ wide film strips, ready for installation.
The Black Gold product is perfect for a wide variety of applications including RVs, motorcoaches, and residential and tiny house building.
For more in-depth explanation about what makes Black Gold perform so effectively, check out our video on the science of radiant floor heating.
Standard 120 or 240 volt line power

15 watts per square foot

Available in 10″ and 20″ widths configured up to 35′ long

Pre-terminated cold lead—10′, 15′ and 20′ lengths available

1800 watts @ 120 volts / 3600 watts @ 240 volts

Black Golds' specially-designed connectors are sealed in a rigid thermoplastic (a Gold Heat proprietary design)

Multiple film panels can be connected in parallel to the same thermostat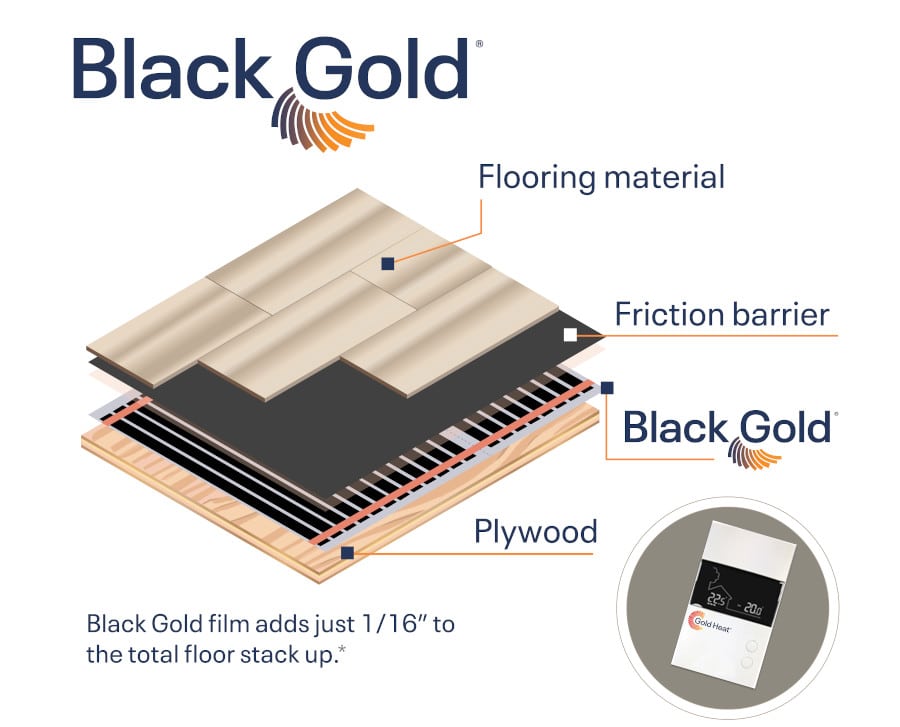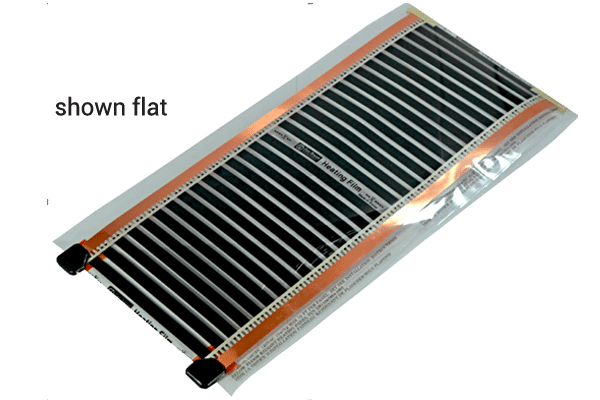 Black Gold® radiant heat film is made of a printed carbon heating element between 2 layers of PET plastic.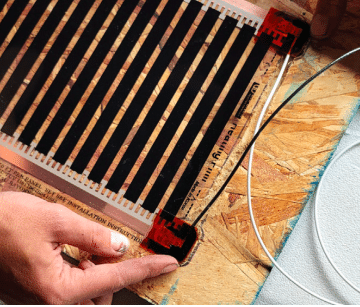 Black Gold® terminations are fully sealed in a rigid thermoplastic with a proprietary design.
Black Gold® is designed to perform under: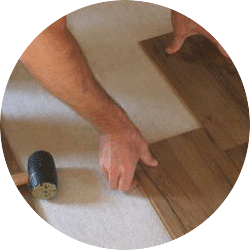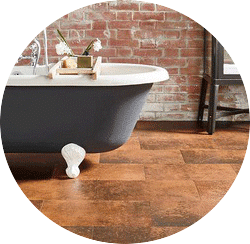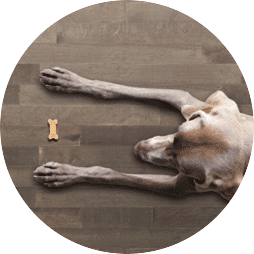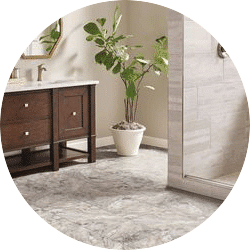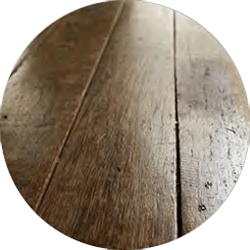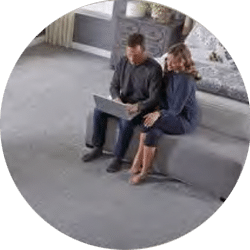 Why choose Black Gold® heating film?
USE BLACK GOLD HEATING FILM IF: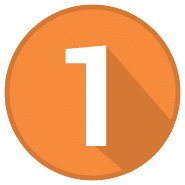 The flooring material does not require thinset.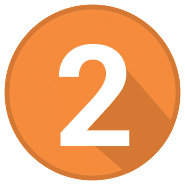 Your floor plan
is rectangular.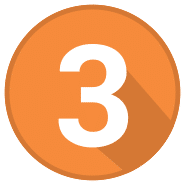 Your flooring installation needs a low stack-up.
In a typical installation, pockets and grooves are routed into the subfloor to accept the connectors and wires.
---
The Black Gold film is adhered to the subfloor and the flooring material is installed on top.
---
Gold Heat provides assistance in selecting the right amount of Black Gold floor heat film for your floor plan.
---
TOOLS YOU NEED FOR INSTALLATION
– Router
---
MATERIALS REQUIRED FOR INSTALLATION
– Black Gold Quick Install Guide
– 3M Spray Adhesive (#90 or #94 recommended)
– Friction barrier (recommended)
– Sharpie®
– Black Gold installation template (provided)
– Painters tape

---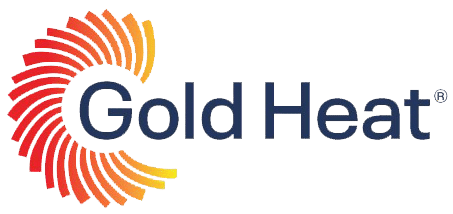 Looking for a more customized floor plan fit?
Consider our award-winning, custom-designed, Gold Heat® radiant floor heat mats.
EVERYTHING YOU NEED FOR SUCCESSFUL INSTALLATION AND OPERATION
An "out-of-the-box" installation
Ordering Black Gold radiant floor heat film is a straightforward ordering process.
Gold Heat makes it so you can start installing Black Gold immediately.