Warm, even, quiet heat, throughout any room. That's Gold Heat at your feet.
Warms rooms, not ceilings: Underfloor heat puts heat near people, keeping extremities warm and the room comfortable.
Uniform, ideal heat pattern: Electric radiant heat applies heat gently with even energy distribution thanks to consistent heating element patterns.
Say goodbye to drafty rooms: Reducing or eliminating the use of forced air heat means no drafts created by blowing fans.
Invisible and silent: No unsightly vents, no audible fans, total comfort with no interruptions.
Individual room control: Take total control of your home comfort with room-specific thermostats.
Maintenance-free: No filters, no vents, no moving parts to worry about. Once electric radiant floor heating is installed, it can last indefinitely.
No dirty vents or ducts: Radiant heat is cleaner because it reduces or eliminates the need for vents and ducts actively distributing dust and allergens in your home.
No more drying out your air: Radiant heat doesn't pump in dry heated air like an HVAC system, which means more comfortable air for your eyes and sinuses.
100% efficiency: With electric radiant heat, our system converts all input energy to heat. No other system matches this.
More comfort, less energy: Radiant heat typically achieves a comfortable environment at a lower temperature than forced air heat.
Use less energy by needing less heat: Radiant heat establishes a feeling of comfort at a temperature lower than what is needed from a forced air system. This lower demand on your home's heating systems means a more efficient way to stay warm.
Supplemental heating that's easy to operate: Gold Heat, electric radiant floor heat for motorcoaches is a highly reliable supplemental heating. And, it's easy to operate. Just a turn of the thermostat dial and Gold Heat electric radiant heat rises from your floor to provide you consistent warmth and comfort all throughout the coach.
2021 Best Indoor Products Finalist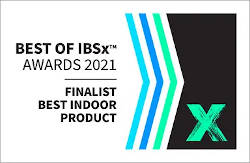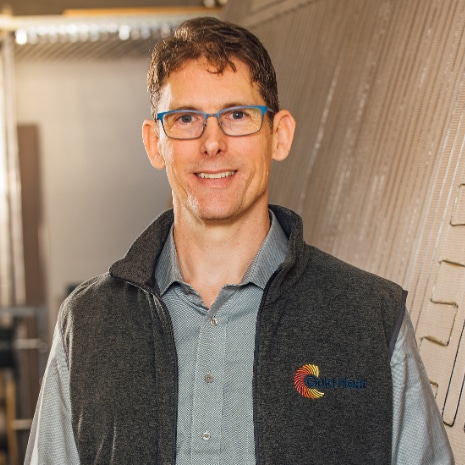 "Regardless of the impeccable trim level, once the slides are pushed out, your coach becomes a small, drafty home completely exposed to all the elements of living on the road."
Ken Millard – Inventor and Founder of Gold Heat
What you can expect with Gold Heat under floor radiant heat in your coach
Underfloor heating avoids molds and dust mites

More comfortable than forced air

Warm feet and lower extremities

No circulation of dust, pet fur, or other allergens
Quiet operation

Protects resale value

Maintenance-free

No ductwork, no heat loss

No more sweaty feet
Provides relaxation and regeneration of the body

Safe and reliable comfort for venous diseases

Reduced humidity in the coach

Needs less energy to maintain a comfortable temperature
A More Inviting Living Space
The addition of Gold Heat electric radiant heat mats makes your coach more inviting to live in. Once you turn your radiant heat on, your elbows come out from your sides (where you held them close to trap and keep the warmth against your body).
Electric radiant floor heat opens your entire posture up and allows you to get comfortable at just the right temperature. Then, you start to realize how much effort you have been putting into protecting yourself from the chill of your coach.
Why forced air alone doesn't keep your motor coach comfortable.
A typical RV furnace is 70% efficient. This means that 30% of your heating fuel doesn't contribute to heat the coach.
Radiant heating is 100% efficient at keeping the spaces in your coach an extremely comfortable temperature. Forced heat rises and stays on the ceiling. Gold Heat stays on the floor.
Forced-air becomes overheated, dry and uncomfortable.
Forced-air furnace fan is noisy and disruptive.
Forced-air vents blow dust, pet fur, and pollen, as well as exhaust and cooking odors, swirling about the cabin.
Gold Heat provides comfort for these leading brands.