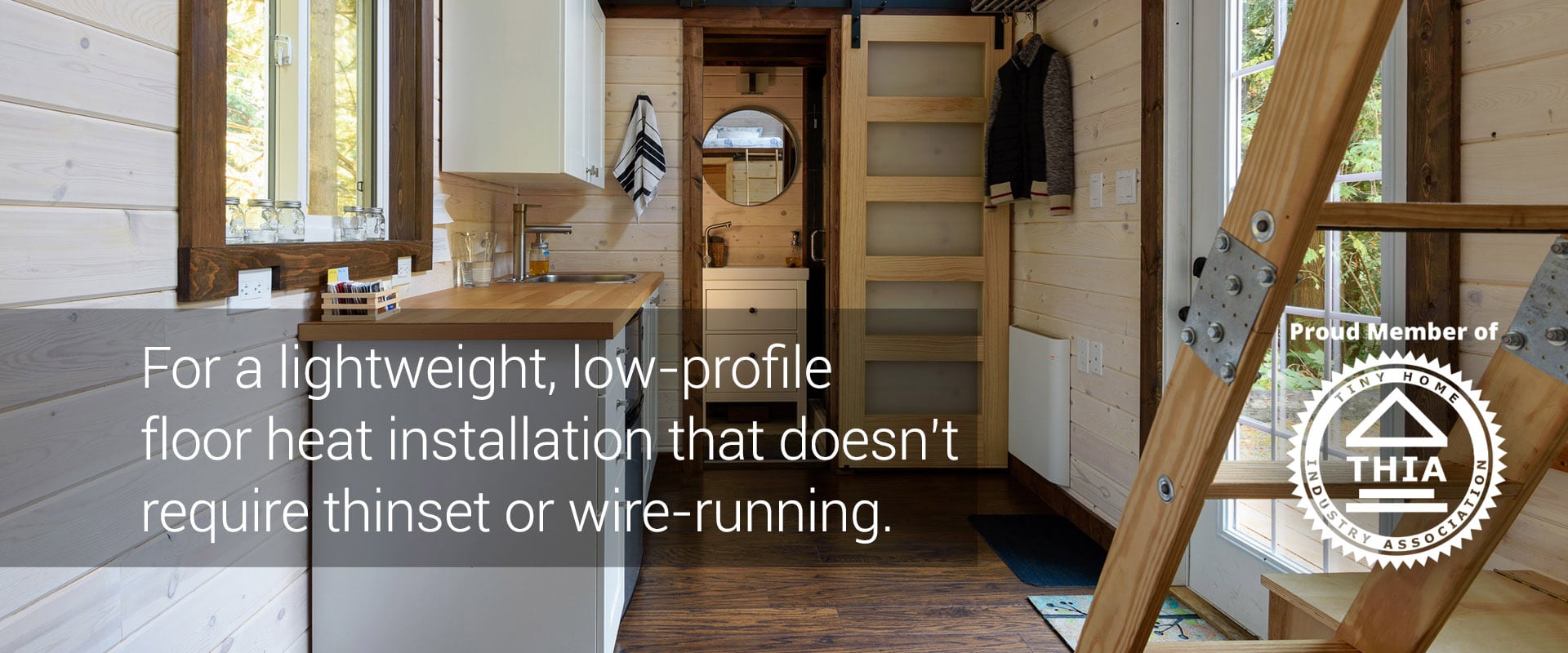 Black Gold® is designed to perform under: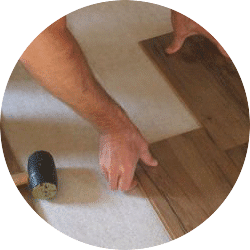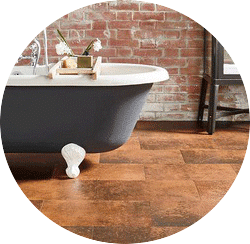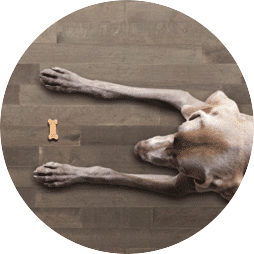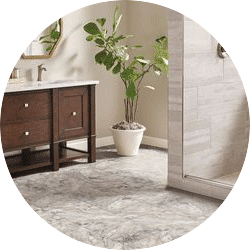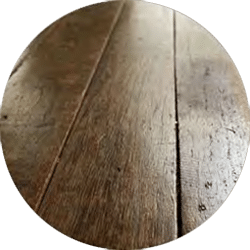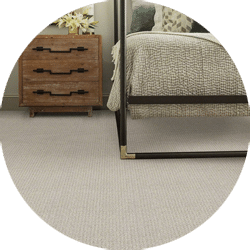 Have your builder or flooring professional talk to us today!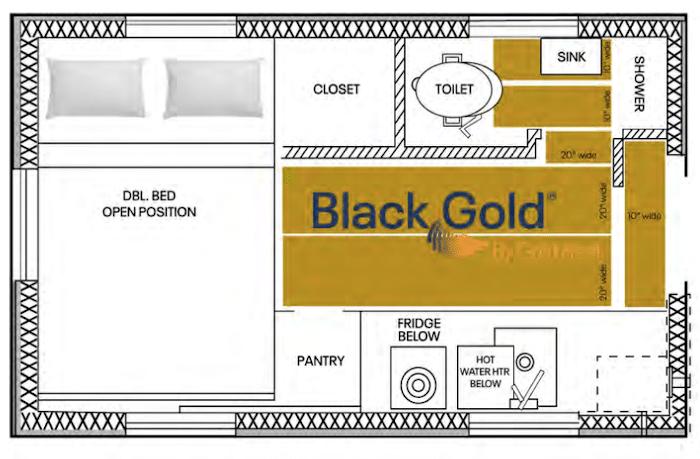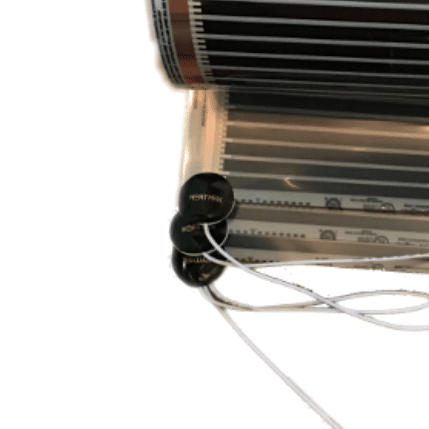 Black Gold's proprietary-design terminations are sealed in rigid thermoplastic—no special connector needed!
NO NEED TO RUN WIRES
Black Gold is a thin, pre-terminated and pre-cut radiant floor heat film that lays on top of the subfloor and under the flooring material adding just 1/16″ to the total floor stack-up*.
*Total stack-up varies with flooring material.
Why is electric radiant floor heat the optimal choice for a tiny house?
Radiant floor heat is the only tiny house heating method that evenly heats every square inch of the space.
---
Whether moving from room-to-room or relaxing in one spot, radiant floor heat keeps everyone and everything toasty warm—even your toilet seat and bowl!
---
Radiant floor heat minimizes window and toilet condensation better than other tiny house heating methods.
---
Radiant floor heat keeps the tiny house's flooring material, subfloor, and under the structure, warmer and drier.
---
Radiant floor heat retains heat at night for a toasty floor in the morning—who doesn't love a toasty toilet seat?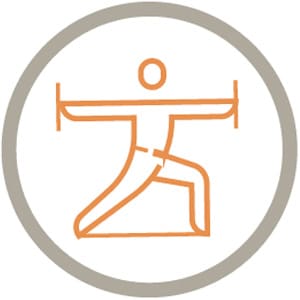 Space-saving
goes under your flooring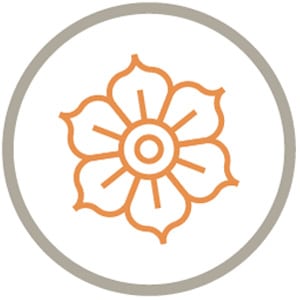 Condensation-buster
even warmth around the house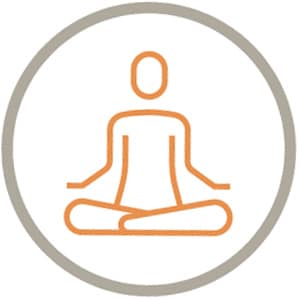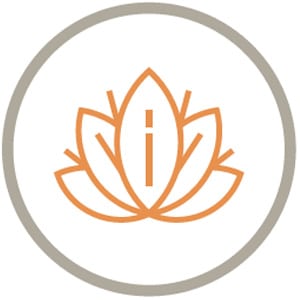 Hypoallergenic
doesn't blow dust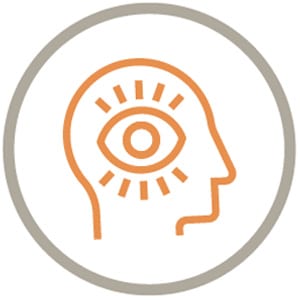 Multiple Widths
10″ and 20″ widths
Black Gold by Gold Heat is the preferred radiant floor heat choice of TinyHouse.com for tiny house and small home heating.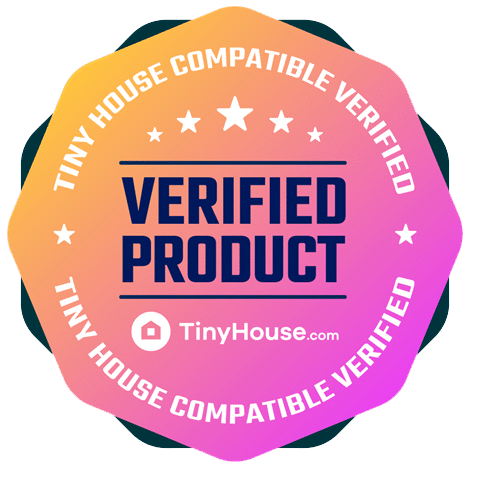 Gold Heat CEO Brian Bishop speaks with the tinyhouse.com team

Director of Sales Bill McConahy discusses the science of radiant floor heat
Gold Heat knows how to warm tiny living spaces.