What is the Drab to Fab project?
The 2021 Drab to Fab project allowed women from across the RV industry to take an RV from "drab to fab" using some of the best RV accessories and products on the market today! Sponsors across the RV industry, including Gold Heat, participated in this RV renovation/giveaway project.
This project is possible because of the RVWA's sponsors and supporters which include Airxcel, Inc., Patrick Industries, RV Technical Institute, RV Industry Association, Huebner Integrated Marketing, and of course, Gold Heat for supplying the radiant floor heat with their in-floor heat film called Black Gold.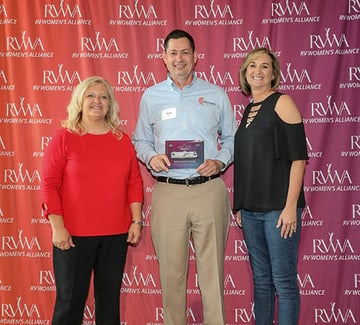 Brian Bishop, CEO of Gold Heat accepts a "thank you" plaque from RVWA representatives during the unveiling of the remodeled RV featuring Black Gold radiant floor heat film.

The completed RV was revealed at the RV Hall of Fame in Elkhart, Indiana, on March 3rd, 2021. The unit was raffled off to raise funds for RVWA.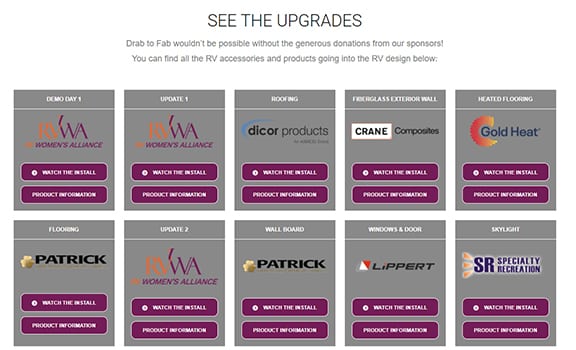 The renovation of the Drab to Fab RV included upgrades from the following sponsors including Gold Heat's Black Gold electric radiant floor heat film for low profile flooring.
For more information about this RV renovation project, visit the Drab to Fab website.