For two decades, RV enthusiasts enjoy a level of comfort and warmth far superior to that experienced with traditional forced air heat systems.
How did Gold Heat hold up during the pandemic?
Since 2002, Gold Heat started manufacturing electric radiant floor heat mats for luxury motorcoaches. Thanks to the ingenuity of Ken Millard, who developed the "respect the roll line" method of building customized electric radiant floor heat mats, luxury motorcoach manufacturers and RV remodelers have continued to rely on the company's product and service.
Today, Gold Heat electric radiant floor heat is a must-have feature in many Class A luxury coach models. A big point of pride, the Gold Heat product and customer service has received six consecutive awards for excellence by Newmar Coaches of Nappanee, Indiana, one of the world's largest manufacturers of RVs.
The company began 20 years ago with just a single customer.

When other companies were declaring bankruptcy in 2008 - 2009, Gold Heat managed to continue fulfilling electric radiant floor heat mat orders and ultimately weathered that financial storm. The good news is, the industry is rebounding at a record pace and Gold Heat has been able to keep up with demand from Tiffin,

The RV business was reinvigorated during the pandemic and brought new enthusiasts into the RV lifestyle. The pandemic revived interest in 'getting out there, and a new generation of consumers maintains the demand.

- Brian Bishop, CEO Gold Heat
RV industry and the pandemic
But as orders started to pick up during the pandemic, Gold Heat had to get savvy and creative.

Remote work was not an option for a manufacturing company, so they staggered breaks and lunches. At the same time, the production team distanced themselves and wore masks on the floor to comply with Oregon state-mandated safety protocols.
Gold Heat's owner, Ken Millard, agreed to cover 100 percent of the team's wages; even when people weren't coming into the plant to work!
Furthermore, Gold Heat did not miss a delivery during the pandemic.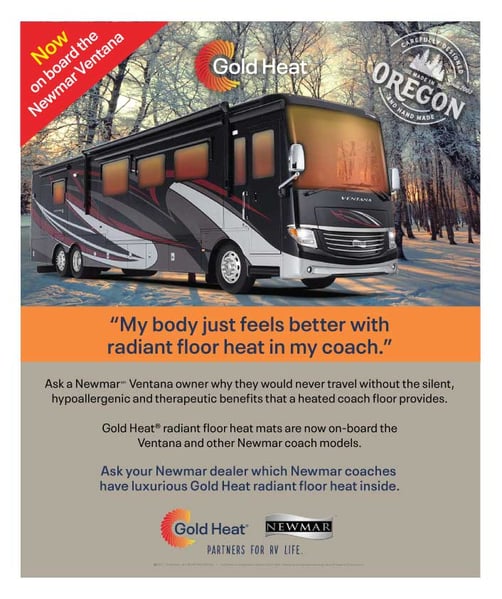 During the worst of the pandemic, Gold Heat permitted customers to reschedule without penalty, and the company tightly stayed on top of the supply chain.
Luckily, most of the Gold Heat heat mat components are U.S. sourced. The company experienced only minor hiccups with its supply chain. Among their many valuable suppliers, to whom the company is extremely grateful for keeping them in product during the Pandemic is Pelican Wire.
Pelican Wire is highly-regarded, long-time vendor. They have always been very good to us.

– Brian Bishop, CEO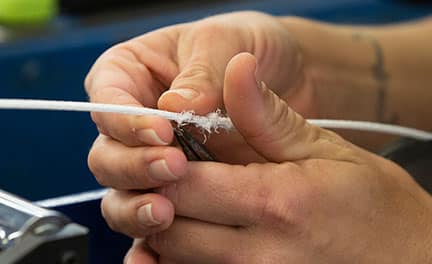 About Pelican Wire
Pelican Wire is a custom wire shop that serves clients all over the globe. The company's fine-gauge wire is weaved through Gold Heat's custom electric radiant floor heat mats. Pelican Wire is 100% employee-owned.
The ease of installing Gold Heat's radiant floor heat mats
Installing Gold Heat underfloor heating is a unique one-step process. In less than 15 minutes, you can install a Gold Heat custom electric radiant heat floor mat.
Each floor heat mat is designed to custom fit a home or motorcoach floor plan. The Gold Heat mat is a mesh fabric as the mat and heating wire spaced apart and glued around mat material.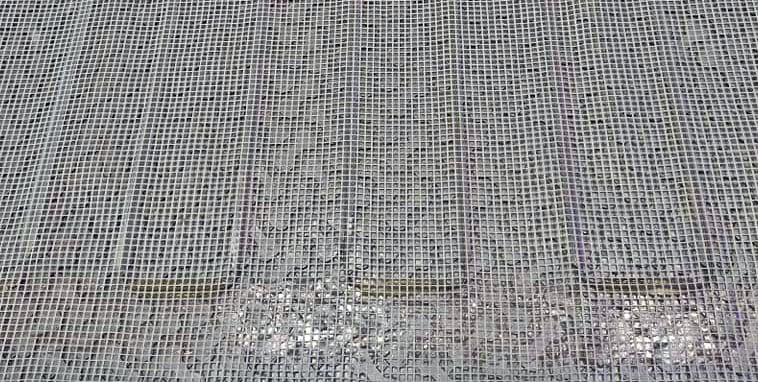 The design of the mat allows an RV manufacturing facility to keep the line roll. Keeping the line roll means that the Gold Heat mat doesn't take extra installation time, thus stopping the line from rolling. The motorcoach flooring installers unfold the heat mat, snap it out like a tablecloth, adhere it to the plywood subfloor, test, then tile.
Because most luxury motorcoaches install tile flooring, installers pour the thinset mortar right through the mesh, trowel it out, and set the tile down on top of it. A cold lead coming off the mat goes to a thermostat featuring a floor sensor to control the floor's temperature. The thermostat is connected to a dedicated circuit breaker and the installation is finished.
Submitting a floorplan for a Gold Heat customized floor heat mat

Gold Heat can retrieve any drawing of every mat they've ever delivered for almost 20 years. In an effort to assist a flooring professional or tile installer with a broken wire, the Gold Heat design team forwards that drawing to illustrate where the fault has occurred.
Additionally, Gold Heat will overnight the tile installer a wire repair splice kit and tools to repair the wire.
Learn about the Gold Heat custom floor heat mat design process.
Gold Heat…not just for RVs anymore

Because Gold Heat has such a large market share in the RV industry, Bishop looked for a growth opportunity outside of that market.
The tiny house building industry seemed like a viable market because tiny houses are on wheels, too (called THOWs). A tiny house on wheels encompasses many of the same features and systems found in a luxury motorcoach, and that is an area where the company has demonstrated its expertise.
While luxury motorcoaches feature tile flooring that would use the custom Gold Heat floor heat mat, tiny house builds are benefitting from Gold Heat's low-profile floor heat option known as Black Gold film.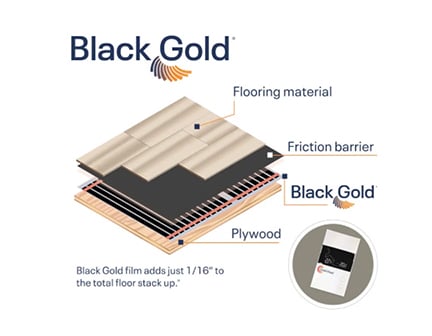 It's always good to go into a market with credibility and there's a lot of excitement in the tiny house space right now.

- Brian Bishop, CEO Gold Heat
A big push into the home building and remodeling marketplace
February 2022 was huge for Gold Heat. The company launched both their Gold Heat custom floor heat mat for tile and Black Gold electric radiant floor heat film for low-profile flooring to home builders, remodeling general contractors, kitchen and bath designers at IBS and KBIS show in Orlando, Florida.
Now, a homebuilder can now confidently have electric radiant floor heat installed into their home building, design, or remodeling projects. Gold Heat brings the same "respect the roll" installation method to these marketplaces.
Like installing on a factory line, installation by prewiring and pre-terminating their electric floor heat mats. Gone are the days of a flooring installer anxiously crawling on the floor to ensure heating wires are accurately spaced apart and terminated correctly. A Gold Heat mat is a 1-step installation process; ready-to-install right out-of-the-box and tile the same day.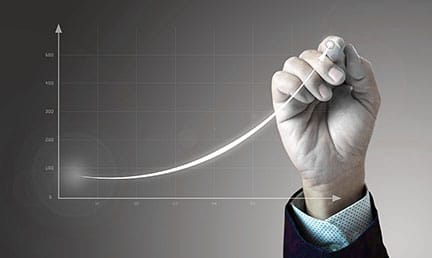 Accelerated growth is anticipated for the tiny house and home remodeling space
According to Bishop, "It's going to grow for us as quickly as we can land good, long-term customers – get good industry partners on board and raise awareness that electric floor heat is not difficult to install and maintain. I think the potential there is unlimited when you look at the number of residential customers versus RVs."
Apparently, Gold Heat isn't kidding around when they say they are market aggressive. Within the last year, Bishop hired Joey Leffel, Director of Marketing, to create the foundation that reaches the RV and tiny house building industries and expand and grow the company's reputation and market exposure.
More recently, Bishop has hired Russ Eisenberg, Vice President of Sales and formally of Indo, a Portland, OR based provider of window inserts, as the Director of Sales.